Dienstag, 10. Januar 2012
Hours of amusement
Da frag ich mich doch, was an Cabman´s Cove so Porno ist und warum beide Worte für sich genommen einen höheren Wert erreichen als ihre Kombination?
Und warum liegt Kid 37 eklatant weiter vorn als Mark 793?
Und dann denk ich noch, das hier
Hours of amusement can be found in searching for names of your friends, their mothers, pets, etc.
ist doch bullshit.
Und dann merk ich, doch, doch. Stimmt.
Ich Mensch ich. Verdammt.
Und wieder Zeit verschwendet.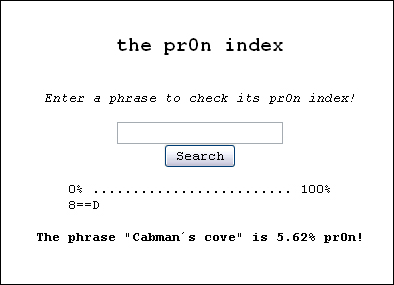 link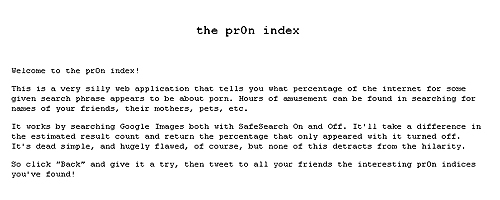 ... link (8 Kommentare) ... comment